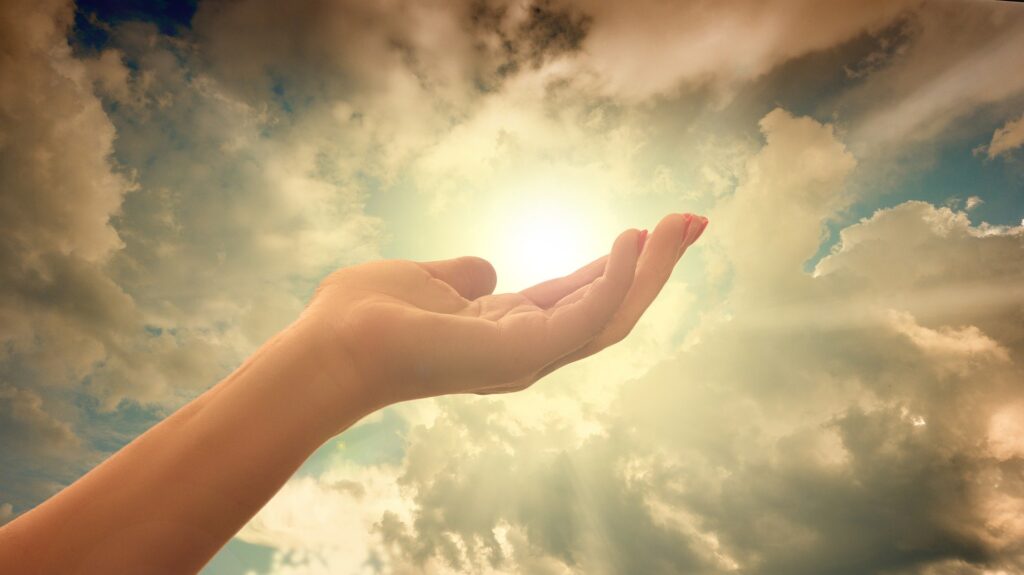 For almost 30 years of being a follower of Christ, all I had was mere intellectual knowledge of the love of Christ. I didn't even realize it was merely intellectual knowledge, until His love was finally revealed to my heart! This was when other revelations of the Cross began to flood the eyes of my heart, and along with each one came a new dimension of freedom and healing! In the end, even my traumatic memories were transformed, setting me free from PTSD! All due to the Cross, where every aspect of the fall of man was addressed in full, 2000 years ago!
Like I did, many people have mere intellectual knowledge of God's love and of Christ's finished work of the cross. Some realize it, while others don't, but are nonetheless frustrated as to why they lack the deep transformation and "abundant life" that is promised to Christians. I know I was!!!
So, how does one receive "heart knowledge"? Or, in other words, what part do we play in the light of God's Glory and His Word actually penetrating our heart???
1. First, one must be "born again". Speaking of the Holy Spirit coming to indwell one's spirit, Jesus said, "Except a man be born again, he cannot SEE the kingdom of God." (John 3:3). To be born of God's Spirit we must A) Admit before Him that we have violated His Laws B) Acknowledge that Jesus died for our sins and rose again C) Surrender our heart and life to Him as Lord and Master. This releases the Holy Spirit to come in and empower us to have an intimate relationship with God. Now we are positioned to receive revelation knowledge!
2. We pray for revelation. "Wherefore I also, after I heard of your faith in the Lord Jesus, and love unto all the saints, cease not to give thanks for you, MAKING MENTION OF YOU IN MY PRAYERS, THAT THE GOD OF OUR LORD JESUS CHRIST, THE FATHER OF GLORY, MAY GIVE UNTO YOU THE SPIRIT OF WISDOM AND REVELATION IN THE KNOWLEDGE OF HIM: THE EYES OF YOU UNDERSTANDING BEING ENLIGHTENED…" (Ephesians 1:15-18).
3. Our heart must be receptive to His light penetrating it: "DO NOT HARDEN YOUR HEART." (Hebrews 3:7). The Seed of God's Word is packed with Life and Power to save, heal, deliver, transform and bear fruit. However, the soil of our heart must be soft, receptive, and nurturing to the Seed for it to do its Work!
There are many ways and reasons why we harden our heart, such as outright rejection of God and His Word, refusal to obey God and His Word, unbelief of God's Word, and pride (refusal to admit our need of God and His Word). However, there are less obvious ways that we harden our heart, and this is what I want to focus on in this study.
People who live or have lived in an abusive or traumatic environment, develop the ability to shut down their emotions in order to survive what is happening to them. In other words, they numb themselves. In scripture, the "heart" is the seat of emotions. Consequentially, when we numb our emotions, we are essentially hardening our heart. Because an intimate relationship with God is a "Heart to heart" relationship, numb emotions also desensitize us to the Holy Spirit, Who moves us from within:
"A new heart also will I give you, and a new Spirit I will put within you: and I will take away the stony heart out of your flesh, and I will give you an heart of flesh. And I will put my Spirit within you, and cause [move] you to walk in my statutes…" (Ezekiel 36:26-27)
So, how do we "un-numb" our heart or, develop sensitivity to our emotions and God's Spirit?
By doing the reverse! When we stop numbing, denying, and repressing our true Thoughts, beliefs and feelings we become increasingly sensitive to them AND to the Holy Spirit–no longer robotically going through the motions of "life"! One way is by daily journaling one's true thoughts, feelings and belief systems, a very effective method in developing an inner dialogue with one's self and with God. Another way is by talking with someone we trust, most importantly, God. Also, collage- work is very effective at discovering our true thoughts and feelings, and bringing repressed memories to the surface.
You may also need to identify and correct the underlying reasons why you numb/deny/repress your emotions. Here are some common examples:
1. Guilt. Many people feel guilty for feeling angry, afraid, etc., because they think it is being selfish or sinful. For example, "Be ye angry and sin not." (Ephesians 4:25). Many take that to mean feeling angry is sin. If that is the case, than God is a sinner, since He gets angry over injustice! No, if one reads the verse correctly, it means to not let our anger be expressed in a sinful, harmful way. The passage goes on to explain how to deal with offenses correctly, to avoid the devil taking advantage of them.
(For more information on healing from spousal abuse, click on my newest article, "Godly Submission and the Rest of the Story")
2. Fear. Many are simply afraid to face their feelings due to fear of feeling out of control, fear of instability, or fear of what you will do if you tap into your feelings. This is especially true if as a child you were beaten or squelched for speaking out or crying during your abuse. Another common fear is that there will be no resolution for what is uncovered in the heart. The Good News is that there IS a Resolution– the One Who was broken on the Cross to make you every whit whole!
3. Shame. When children grow up in a home that teaches that emotions are mushy, weak, and unnecessary, they commonly numb/deny/repress them.
4. Misunderstanding of the Bible. We know that we are supposed to walk by faith, not by our feelings. Many take this to mean that it is a sin to feel our feelings. However, God created us with emotions, and He Himself has them! Emotions are part of living as a vibrant human being! The danger is in being misled or controlled by them.
5. Unresolved offenses. Many times we don't know that we have an unresolved offense (bitterness, unforgiveness) buried in our heart, but it still hardens our heart and blocks our relationship with God. This is why we must pray daily for God to search our heart and reveal to us what is in it! He is faithful to both expose AND transform what is in our heart!!!!
6. Remaining in an abusive environment. If you are living in an abusive environment then you are living in survival mode! Until you are in a place of safety you will not be able to let down your guard enough to feel your emotions. If you are in danger, get out of that environment! If you are not in immediate danger and the relationship is redeemable, hold the person accountable to get help. Many times this will require some kind of ultimatum.
7. Substances. Substances, such as alcohol, drugs, many pharmaceuticals and addictions like pornography, shopping, TV, media, junk food, etc., are ways that we knowingly or unknowingly anesthetize our emotions (our heart). The bottom line is this: indulging in any kind of sin will quickly desensitize us to the Holy Spirit and lead to spiritual death. That's serious! Every time we obey the promptings of the Holy Spirit and God's Word, however, our spiritual perceptions are sharpened.
8. Feeling unworthy. When it comes to lack of revelation knowledge of God's love, the most common reason is simply feeling unworthy and/or trying to earn it. If we feel that we are unworthy of God's love, many times we block it from our heart without realizing it.
Here is a quick solution for this: Realize that God loves you because HE IS LOVE! Its simply WHO HE IS! It really has nothing to do with us being worthy or unworthy, or our earning it: "For scarcely for a righteous man will one die. But God commendeth his love toward us, in that, while we were still sinners, Christ died for us. " (Romans 5:7-8)
Everyone is different, but for me, it took almost 30 years to receive a revelation of God's love, partly because I was numbed to the hilt, but also because I was looking at ME instead of HIM! (I felt UNWORTHY and UNLOVABLE). It was when I realized that God loves me because HE IS LOVE, that I was finally able to believe it and absorb His love into my heart!
In my book, Against All Hope Until… and its accompanying Application Study Guide, I address the subject of developing transparency at length, intertwining my own testimony as an example
This is in no way an exhaustive study on "unhardening the heart". However, it does include some common areas that are overlooked in the church, and can make the night and day difference between God's Light penetrating the heart or remaining at the surface.
For more information on developing your spiritual senses, go to heavenshopeunveiled.com>menu>blogs> Come out of Her, My People. This article, based on a recent prophetic warning dream to America, is packed with symbolism and wisdom from God on this topic.
God bless you in your pursuit of Him and His Glory filling your heart and life.
Feel free to read, share or download any of my articles@ heavenshopeunveiled.com"> Menu>Blogs.